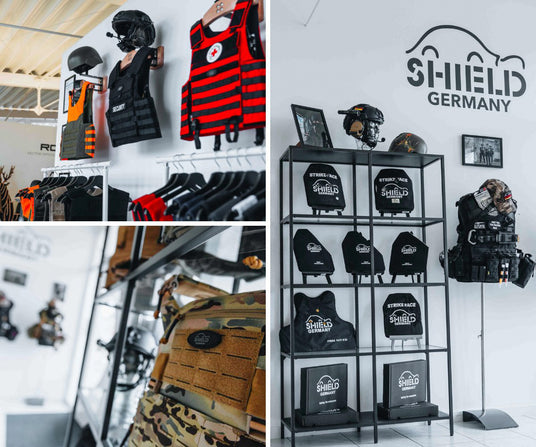 Our showroom
Visit us in our showroom in 88471 Laupheim!
From Monday to Friday by appointment.
What our customers say!
⭐️ 4.9 stars with over 500+ reviews
Are you unsure or would you just like to know what other customers say about our products and our service? Take a look at all the reviews here and contact us via our live chat if you have any questions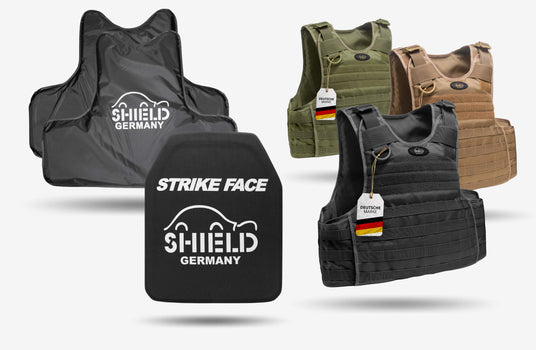 Prepared for every use
Whether stand-alone plates, soft inserts, plate carriers, action vests, undervests, helmets or gloves.
We'll equip you for your next assignment !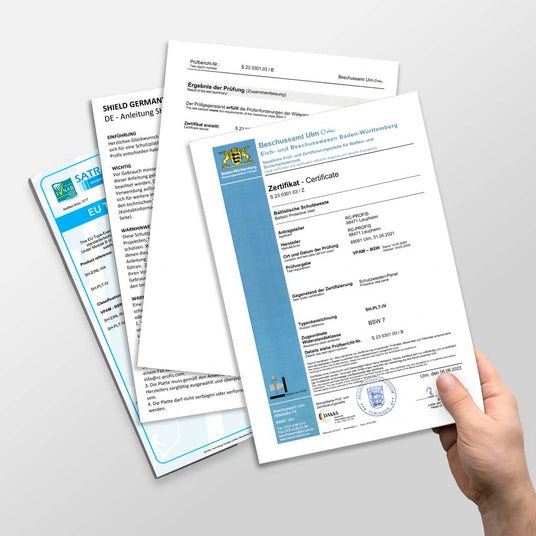 All products are CE certified and tested by the ballistics office in Ulm according to VPAM BSW 2006.
With the delivery of the goods you will receive a CE certificate, a proof certificate, a declaration of conformity and instructions.
Watch ballistics now
View all SHIELD Germany® ballistics products here and filter by whatever you need.
View all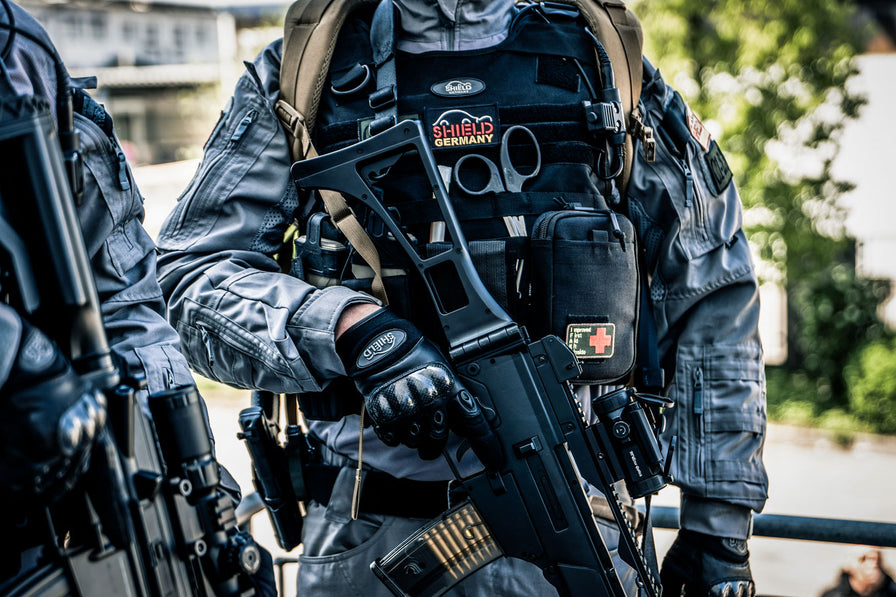 Quality & highest precision
With our protective equipment, the focus is on the product and its function. No frills, just what really counts!
View vests & plate carriers now
View all SHIELD Germany® Plate Carriers & Vests here and filter by whatever you need.
View all